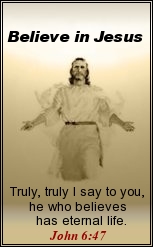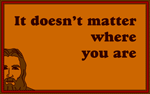 Click Here To Bookmark
Your Friends with Christ
John & Nancy Elley
Use the Links Below to
Access More Info

Jesus Loves You!
For God So Loved the World
John 3:16 English Standard Version (ESV)
16 "For God so loved the world, that he gave his only Son, that whoever believes in him should not perish but have eternal life."
Hebrews 9:27-28 Easy-to-Read Version (ERV)
27 Everyone must die once. Then they are judged.
28 So Christ was offered as a sacrifice one time to take away the sins of many people. And he will come a second time, but not to offer himself for sin. He will come the second time to bring salvation to those who are waiting for him.

John 14:1-6 Easy-to-Read Version (ERV)
Jesus Comforts His Followers
1 Jesus said, "Don't be troubled. Trust in God, and trust in me.
2 There are many rooms in my Father's house. I would not tell you this if it were not true. I am going there to prepare a place for you.
3 After I go and prepare a place for you, I will come back. Then I will take you with me, so that you can be where I am.
4 You know the way to the place where I am going."
5 Thomas said, "Lord, we don't know where you are going, so how can we know the way?"
6 Jesus answered, "I am the way, the truth, and the life. The only way to the Father is through me".
So, if Today should be the Day that
Jesus Christ Returns for You,
Would You Be Ready?
1 Thessalonians 4:13-18 Easy-to-Read Version (ERV)
The Lord's Coming
13 Brothers and sisters, we want you to know about those who have died. We don't want you to be sad like other people—those who have no hope.
14 We believe that Jesus died, but we also believe that he rose again. So we believe that God will raise to life through Jesus any who have died and bring them together with him when he comes.
15 What we tell you now is the Lord's own message. Those of us who are still living when the Lord comes again will join him, but not before those who have already died.
16 The Lord himself will come down from heaven with a loud command, with the voice of the archangel, and with the trumpet call of God. And the people who have died and were in Christ will rise first.
17 After that we who are still alive at that time will be gathered up with those who have died. We will be taken up in the clouds and meet the Lord in the air. And we will be with the Lord forever.
18 So encourage each other with these words.

2 Thessalonians 1:5-12 Easy-to-Read Version (ERV)
Paul Tells About God's Judgment
5 This is proof that God is right in his judgment. He wants you to be worthy of his kingdom. Your suffering is for that kingdom.
6 God will do what is right. He will punish those who are causing you trouble.
7 And he will bring relief to you who are troubled. He will bring it to you and to us when the Lord Jesus comes from heaven for all to see, together with his powerful angels.
8 He will come with burning fire to punish those who don't know God—those who refuse to accept the Good News about our Lord Jesus.
9 They will be punished with a destruction that never ends. They will not be allowed to be with the Lord but will be kept away from his great power.
10 This will happen on the day when the Lord Jesus comes to receive honor with his holy people. He will be admired among all who have believed. And this includes you because you believed what we told you.
11 That is why we always pray for you. We ask our God to help you live the good way he wanted when he chose you. The goodness you have makes you want to do good. And the faith you have makes you work. We pray that with his power God will help you do these things more and more.
12 Then the name of our Lord Jesus will be honored because of you, and you will be honored because of him. This can happen only by the grace of our God and the Lord Jesus Christ.
Jesus Loves You So Much That He
Gave His Life For You!
John 15:1-17 Easy-to-Read Version (ERV)
Jesus Is Like a Vine
1 Jesus said, "I am the true vine, and my Father is the gardener.
2 He cuts off every branch of mine that does not produce fruit. He also trims every branch that produces fruit to prepare it to produce even more.
3 You have already been prepared to produce more fruit by the teaching I have given you.
4 Stay joined to me and I will stay joined to you. No branch can produce fruit alone. It must stay connected to the vine. It is the same with you. You cannot produce fruit alone. You must stay joined to me.
5 "I am the vine, and you are the branches. If you stay joined to me, and I to you, you will produce plenty of fruit. But separated from me you won't be able to do anything.
6 If you don't stay joined to me, you will be like a branch that has been thrown out and has dried up. All the dead branches like that are gathered up, thrown into the fire and burned.
7 Stay joined together with me, and follow my teachings. If you do this, you can ask for anything you want, and it will be given to you.
8 Show that you are my followers by producing much fruit. This will bring honor to my Father.
9 "I have loved you as the Father has loved me. Now continue in my love.
10 I have obeyed my Father's commands, and he continues to love me. In the same way, if you obey my commands, I will continue to love you.
11 I have told you these things so that you can have the true happiness that I have. I want you to be completely happy.
12 This is what I command you: Love each other as I have loved you.
13 The greatest love people can show is to die for their friends.
14 You are my friends if you do what I tell you to do.
15 I no longer call you servants, because servants don't know what their master is doing. But now I call you friends, because I have told you everything that my Father told me.
16 You did not choose me. I chose you. And I gave you this work: to go and produce fruit—fruit that will last. Then the Father will give you anything you ask for in my name.
17 This is my command: Love each other.

1 John 3:16 Easy-to-Read Version (ERV)
16 This is how we know what real love is: Jesus gave his life for us. So we should give our lives for each other as brothers and sisters.

Romans 5:8 Easy-to-Read Version (ERV)
8 "But Christ died for us while we were still sinners, and by this God showed how much he loves us.



Video #1
Video #2



We have
ALL
been
Born into Sin
and
Fall Short
of the
Glory of God!
Examples of Sin:
Colossians 3:5-6 Easy-to-Read Version (ERV)
5 So put everything evil out of your life: sexual sin, doing anything immoral, letting sinful thoughts control you, and wanting things that are wrong. And don't keep wanting more and more for yourself, which is the same as worshiping a false god.
6 God will show his anger against those who don't obey him, because they do these evil things.

Galatians 5:19-21 Easy-to-Read Version (ERV)
19 The wrong things the sinful self does are clear: committing sexual sin, being morally bad, doing all kinds of shameful things,
20 worshiping false gods, taking part in witchcraft, hating people, causing trouble, being jealous, angry or selfish, causing people to argue and divide into separate groups,
21 being filled with envy, getting drunk, having wild parties, and doing other things like this. I warn you now as I warned you before: The people who do these things will not have a part in God's kingdom.



The Fall and Beginning of Sin!
Romans 5:12 Easy-to-Read Version (ERV)
Adam and Christ
12 Sin came into the world because of what one man did. And with sin came death. So this is why all people must die—because all people have sinned.
13 Sin was in the world before the Law of Moses. But God does not consider people guilty of sin if there is no law.
14 But from the time of Adam to the time of Moses, everyone had to die. Adam died because he sinned by not obeying God's command. But even those who did not sin that same way had to die. That one man, Adam, can be compared to Christ, the one who was coming in the future.
15 But God's free gift is not like Adam's sin. Many people died because of the sin of that one man. But the grace that people received from God was much greater. Many received God's gift of life by the grace of this other man, Jesus Christ.
16 After Adam sinned once, he was judged guilty. But the gift of God is different. His free gift came after many sins, and it makes people right with him.
17 One man sinned, and so death ruled all people because of that one man. But now some people accept God's full grace and his great gift of being made right. Surely they will have true life and rule through the one man, Jesus Christ.
18 So that one sin of Adam brought the punishment of death to all people. But in the same way, Christ did something so good that it makes all people right with God. And that brings them true life.
19 One man disobeyed God and many became sinners. But in the same way, one man obeyed God and many will be made right.

Genesis 3 Easy-to-Read Version (ERV)
3 The snake was the most clever of all the wild animals that the Lord God had made. The snake spoke to the woman and said, "Woman, did God really tell you that you must not eat from any tree in the garden?"
2 The woman answered the snake, "No, we can eat fruit from the trees in the garden.
3 But there is one tree we must not eat from. God told us, 'You must not eat fruit from the tree that is in the middle of the garden. You must not even touch that tree, or you will die.'"
4 But the snake said to the woman, "You will not die.
5 God knows that if you eat the fruit from that tree you will learn about good and evil, and then you will be like God!"
6 The woman could see that the tree was beautiful and the fruit looked so good to eat. She also liked the idea that it would make her wise. So she took some of the fruit from the tree and ate it. Her husband was there with her, so she gave him some of the fruit, and he ate it.
7 Then it was as if their eyes opened, and they saw things differently. They saw that they were naked. So they got some fig leaves, sewed them together, and wore them for clothes.
8 During the cool part of the day, the Lord God was walking in the garden. The man and the woman heard him, and they hid among the trees in the garden.
9 The Lord God called to the man and said, "Where are you?"
10 The man said, "I heard you walking in the garden, and I was afraid. I was naked, so I hid."
11 God said to the man, "Who told you that you were naked? Did you eat fruit from that special tree? I told you not to eat from that tree!"
12 The man said, "The woman you put here with me gave me fruit from that tree. So I ate it."
13 Then the Lord God said to the woman, "What have you done?"
She said, "The snake tricked me, so I ate the fruit."
14 So the Lord God said to the snake,
"You did this very bad thing, so bad things will happen to you. It will be worse for you than for any other animal. You must crawl on your belly and eat dust all the days of your life.
15 I will make you and the woman enemies to each other. Your children and her children will be enemies. You will bite her child's foot, but he will crush your head."
16 Then God said to the woman,
"I will cause you to have much trouble when you are pregnant. And when you give birth to children, you will have much pain. You will want your husband very much, but he will rule over you."
17 Then God said to the man, "I commanded you not to eat from that tree. But you listened to your wife and ate from it. So I will curse the ground because of you. You will have to work hard all your life for the food the ground produces.
18 The ground will grow thorns and weeds for you. And you will have to eat the plants that grow wild in the fields.
19 You will work hard for your food, until your face is covered with sweat. You will work hard until the day you die, and then you will become dust again. I used dust to make you, and when you die, you will become dust again."
20 Adam named his wife Eve. He gave her this name because Eve would be the mother of everyone who ever lived.
21 The Lord God used animal skins and made some clothes for the man and his wife. Then he put the clothes on them.
22 The Lord God said, "Look, the man has become like us—he knows about good and evil. And now the man might take the fruit from the tree of life. If the man eats that fruit, he will live forever."
23 So the Lord God forced the man out of the Garden of Eden to work the ground he was made from.
24 God forced the man to leave the garden. Then he put Cherub angels and a sword of fire at the entrance to the garden to protect it. The sword flashed around and around, guarding the way to the tree of life.

Since we all have been born into sin because of the fall of Adam and Eve in the Garden of Eden, we all face Eternal Death in Hell.

Revelation 21:8 Easy-to-Read Version (ERV)
8 But those who are cowards, those who refuse to believe, those who do terrible things, those who kill, those who sin sexually, those who do evil magic, those who worship idols, and those who tell lies—they will all have a place in the lake of burning sulfur. This is the second death."

Mark 9:48 Easy-to-Read Version (ERV)
48 The worms that eat the people in hell never die. The fire there is never stopped.



However...
God Made A Way For Us,
To Be Forgiven!
No matter what you've done,
you can be Cleansed of the Stain left by Sin.
God made a way to forgive us, and save us from everlasting punishment
so we can receive His plan for our lives.
John 3:16 Easy-to-Read Version (ERV)
16 Yes, God loved the world so much that he gave his only Son, so that everyone who believes in him would not be lost but have eternal life.

John 3:17 Easy-to-Read Version (ERV)
17 God sent his Son into the world. He did not send him to judge the world guilty, but to save the world through him.

John 14:6 Easy-to-Read Version (ERV)
6 Jesus answered, I am the way, the truth, and the life. The only way to the Father is through me.
God
LOVES Us
so much that
He gave His Son to Die for Us
, as payment for our sins.
Your Heavenly Father, Jesus, wants to have a Personal Relationship with you, because you are His Creation and He loves you
Un-Conditionally...
If you would like to re-new your relationship
with your Heavenly Father, and have
your sins forgiven, so you can receive
God's Free Gift of Grace and have Eternal Life
with Jesus in Heaven...
Then,
Cry Out to Jesus
and Invite HIM into your Life, Today!
Turn On Your Computers Speakers and watch this
Life Changing Video
below,
by Christian Rock Group, Third Day.
This video will show you that
Jesus
offers
Hope if you're feeling Helpless, Rest if you are Weary,
Love if you are Suffering from a Broken Heart,
and there is
Grace and Forgiveness, Mercy and Healing,
for all who
Cry Out to Jesus!
Psalm 34:17
New King James Version (NKJV)
The righteous cry out, and the Lord hears;
And delivers them out of all their troubles.
Scroll Down &
Invite Jesus
into Your
Life, Today!
These Scriptures will show you WHY you need a Savior and how you can go about being Saved and finding Salvation.

These are The Verses from the Book of Romans in the Holy Bible, Easy-to-Read Version (ERV) at Bible Gateway. You can go to the Bible Gateway main page and select a different version of the Bible if you wish.

1. We are all sinners (Romans 3:10 Easy-to-Read Version (ERV) & Romans 3:23 Easy-to-Read Version (ERV)).

10 As the Scriptures say, "There is no one doing what is right, not even one.

23 All have sinned and are not good enough to share God's divine greatness.

2. The wages of our sins is death (Romans. 6:23 Easy-to-Read Version (ERV)).

23 When people sin, they earn what sin pays—death. But God gives his people a free gift—eternal life in Christ Jesus our Lord.

3. Jesus paid our sin debt on the cross (Romans 5:8 Easy-to-Read Version (ERV)).

8 But Christ died for us while we were still sinners, and by this God showed how much he loves us.

4. Salvation comes by faith, that is, by confessing with our mouths and believing in our hearts
(Romans 10:9 Easy-to-Read Version (ERV) & Romans 10:10 Easy-to-Read Version (ERV)).

9 If you openly say, "Jesus is Lord" and believe in your heart that God raised him from death, you will be saved.

10 Yes, we believe in Jesus deep in our hearts, and so we are made right with God. And we openly say that we believe in him, and so we are saved.

5. Call on the Lord for salvation and get saved (Romans 10:13 Easy-to-Read Version (ERV))

13 Yes, "everyone who trusts in the Lord will be saved."
Free Gift from God!
Ephesians 2:8 Easy-to-Read Version (ERV)
8 I mean that you have been saved by grace because you believed. You did not save yourselves; it was a gift from God.

Romans 3:22-25 Easy-to-Read Version (ERV)
22 God makes people right through their faith in Jesus Christ. He does this for all who believe in Christ. Everyone is the same.
23 All have sinned and are not good enough to share God's divine greatness.
24 They are made right with God by his grace. This is a free gift. They are made right with God by being made free from sin through Jesus Christ.
25 God gave Jesus as a way to forgive people's sins through their faith in him. God can forgive them because the blood sacrifice of Jesus pays for their sins.

Invite Jesus into Your Life, Today!

Romans 10:9-13 New International Version (NIV)
9 If you declare with your mouth, "Jesus is Lord," and believe in your heart that God raised him from the dead, you will be saved.
10 For it is with your heart that you believe and are justified, and it is with your mouth that you profess your faith and are saved.
11 As Scripture says, "Anyone who believes in him will never be put to shame."
12 For there is no difference between Jew and Gentile—the same Lord is Lord of all and richly blesses all who call on him,
13 for, "Everyone who calls on the name of the Lord will be saved."

If you Believe Jesus Christ is your Lord & Savior, and you want to be SAVED and have Ever-Lasting Life in Heaven...

Pray this Simple Prayer from Your Heart:

Dear Heavenly Father, I know that I have broken your laws and my sins have separated me from you. I am truly sorry, and now I want to turn away from my past sinful life toward you. Please forgive me, and help me avoid sinning again. I believe that your son, Jesus Christ died for my sins, was resurrected on the third day from the dead, is alive right now, and hears my prayer. I invite Jesus to become the Lord of my life, to rule and reign in my heart from this day forward. Please send your Holy Spirit to help me obey You, and to do Your will for the rest of my life. In Jesus' name I pray, Amen."

The moment you do this, God promises you are not condemned but have everlasting life and that you will never perish in Hell. I assure you, anyone who hears what I say and believes in the one who sent me has eternal life. They will not be judged guilty. They have already left death and have entered into life. John 5:24 Easy-to-Read Version (ERV)



So what's the Next Step, towards
Learning about God's Words and Personally Renewing your Relationship with God, right now, through Jesus Christ?
Find a Good Church that teaches Scripture from the Bible, Start Reading Your Bible, Now & Get to Know Your Heavenly Father, Jesus!


1) Start Reading your Bible on a Daily Basis, so you can learn more about Your Heavenly Father Jesus. He wants YOU to know Everything about Him so that YOU and Your Heavenly Father can have a lasting Relationship.

2) Click Here, and go to Bible Gateway and choose your Bible Reading Plan.
This is FREE! You can also choose different variations of the Bible if you wish, so you can find the one that is easy for YOU, to read and understand.

3) Talk with GOD through Prayer! Communicating with God, is a lot easier than you may think. Praying and Reading your Bible on a Daily Basis is how you can Communicate with God and it is how God Communicates with You.
Click Here, to learn more about how to use Prayer as a way of Communicating and Building Your Relationship with God.

4) Click Here, to Learn how you can be a Part of A Spiritual Family!

5) Click Here, to start reading The Gospel of John!
In the beginning was the Word, and the Word was with God, and the Word was God.



Jesus Is The Champion!

Highly Recommended to Watch in Full-Screen Mode

This is Awesome!
The Grave is EMPTY - HE Is Risen! Today could be a Glorious Day!

The video below

sums up Our Lord's Life

and what

He did for Us (you & me),

in 4.54 short minutes.

Turn "ON" Your Computers Speakers

and

Watch this Wonderful Music Video by

Christian Rock GroupCasting Crowns

called

Glorious Day!

Lyrics are Included!

Watch these Inspirational Music Videos by

Christian Rock GroupsThird Day

and

NewsBoys!

Lyrics are Included!




Third Day - Trust in Jesus - with Lyrics!



| | |
| --- | --- |
| Third Day - Children of God - with Lyrics! | NewsBoys - We Believe - with Lyrics! |

| | |
| --- | --- |
| Third Day - Soul on Fire - with Lyrics! | NewsBoys - GOD's Not Dead - with Lyrics! |

| | |
| --- | --- |
| Third Day - Born Again - with Lyrics! | NewsBoys - He Reigns - with Lyrics! |

| | |
| --- | --- |
| Third Day - Sound of Your Voice - Lyrics! | NewsBoys - Jesus Freak - with Lyrics! |

| | |
| --- | --- |
| Third Day - He Is Alive - with Lyrics! | NewsBoys - Amazing Love - with Lyrics! |

| | |
| --- | --- |
| Third Day - I Need A Miracle - with Lyrics! | NewsBoys - Miracles - with Lyrics! |