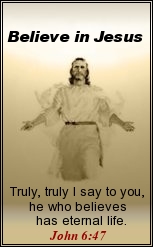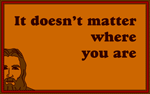 Click Here To Bookmark
Your Friends with Christ
John & Nancy Elley
Use the Links Below to
Access More Info

Do You Know How Much
Jesus Loves You?
John 15:9-17 New King James Version (NKJV)
9 "As the Father loved Me, I also have loved you; abide in My love.
10 If you keep My commandments, you will abide in My love, just as I have kept My Father's commandments and abide in His love.
11 "These things I have spoken to you, that My joy may remain in you, and that your joy may be full.
12 This is My commandment, that you love one another as I have loved you.
13 Greater love has no one than this, than to lay down one's life for his friends.
14 You are My friends if you do whatever I command you.
15 No longer do I call you servants, for a servant does not know what his master is doing; but I have called you friends, for all things that I heard from My Father I have made known to you.
16 You did not choose Me, but I chose you and appointed you that you should go and bear fruit, and that your fruit should remain, that whatever you ask the Father in My name He may give you.
17 These things I command you, that you love one another.

1 John 3:16 New King James Version (NKJV)
16 By this we know love, because He laid down His life for us. And we also ought to lay down our lives for the brethren.

Romans 5:8 New King James Version (NKJV)
8 "But God demonstrates His own love toward us, in that while we were still sinners, Christ died for us".






We have
ALL
been
Born into Sin
and
Fall Short
of the
Glory of God!
Examples of Sin:
Colossians 3:5-6 New King James Version (NKJV)
5 Therefore put to death your members which are on the earth: fornication, uncleanness, passion, evil desire, and covetousness, which is idolatry.
6 Because of these things the wrath of God is coming upon the sons of disobedience,

Galatians 5:19-21 New King James Version (NKJV)
19 Now the works of the flesh are evident, which are: adultery, fornication, uncleanness, lewdness,
20 idolatry, sorcery, hatred, contentions, jealousies, outbursts of wrath, selfish ambitions, dissensions, heresies,
21 envy, murders, drunkenness, revelries, and the like; of which I tell you beforehand, just as I also told you in time past, that those who practice such things will not inherit the kingdom of God.
However...
God Made A Way For Us, To Be Forgiven!

No matter what you've done,
you can be Cleansed of the Stain left by Sin.

God made a way to forgive us, and save us from everlasting punishment
so we can receive His plan for our lives.
John 3:16 New King James Version (NKJV) For God so loved the world that He gave His only begotten Son, that whoever believes in Him should not perish but have everlasting life.

John 3:17 New King James Version (NKJV) For God did not send His Son into the world to condemn the world, but that the world through Him might be saved.

John 14:6 New King James Version (NKJV) Jesus said to him, "I am the way, the truth, and the life. No one comes to the Father except through Me.
God
LOVES Us
so much that
He gave His Son to Die for Us
, as payment for our sins.
Your Heavenly Father, Jesus, wants to have a
Personal Relationship with you,
(because you are one of His many Creations
and he Loves You Un-Conditionally)...
If you would like to re-new your relationship with your Heavenly Father, and if you would like to have
your sins forgiven, so you can receive Salvation and have Eternal Ever-Lasting Life with Jesus in Heaven...
Then,
Cry Out to Jesus
and Invite HIM into your Life, Today!
Turn On Your Computers Speakers and watch this
Life Changing Video
below,
by Christian Rock Group, Third Day.
This video will show you that
Jesus
offers
Hope if you're feeling Helpless, Rest if you are Weary,
Love if you are Suffering from a Broken Heart,
and there is
Grace and Forgiveness, Mercy and Healing,
for all who
Cry Out to Jesus!
Psalm 34:17
New King James Version (NKJV)
The righteous cry out, and the Lord hears;
And delivers them out of all their troubles.
Scroll Down &
Invite Jesus
into Your
Life, Today!
These Scriptures will show you WHY you need a Savior and how you can go about being Saved and finding Salvation.

These are The Verses from the Book of Romans in the Holy Bible, New King James Version (NKJV) at Bible Gateway. You can go to the Bible Gateway main page and select a different version of the Bible if you wish.

1. We are all sinners (Romans 3:10 & Romans 3:23).

10 As it is written: "There is none righteous, no, not one".

23 "For all have sinned and fall short of the glory of God".

2. The wages of our sins is death (Romans. 6:23).

23 "For the wages of sin is death, but the gift of God is eternal life in Christ Jesus our Lord".

3. Jesus paid our sin debt on the cross (Romans 5:8).

8 "But God demonstrates His own love toward us, in that while we were still sinners, Christ died for us".

4. Salvation comes by faith, that is, by confessing with our mouths and believing in our hearts
(Romans 10:9 & Romans 10:10).

9 "that if you confess with your mouth the Lord Jesus and believe in your heart that God has raised Him from the dead, you will be saved".

10 "For with the heart one believes unto righteousness, and with the mouth confession is made unto salvation".

5. Call on the Lord for salvation and get saved (Romans 10:13)

13 "For "whoever calls on the name of the Lord shall be saved".
Free Gift from God!
Ephesians 2:8 New King James Version (NKJV)
8 For by grace you have been saved through faith, and that not of yourselves; it is the
gift of God.

Romans 3:22-24 New King James Version (NKJV)
22 even the righteousness of God, through faith in Jesus Christ, to all and on all who believe. For there is no difference;
23 for all have sinned and fall short of the glory of God,
24 being justified freely by His grace through the redemption that is in Christ Jesus

Invite Jesus into Your Life, Today!

If you Believe Jesus Christ is your Lord & Savior, and you want to be SAVED and have Ever-Lasting Life in Heaven...

Pray this Simple Prayer from Your Heart:

Dear Heavenly Father, I come to you in the name of Jesus. I acknowledge to You that I am a sinner, and I am sorry for my sins and the life that I have lived; I need your forgiveness.

I believe that your only begotten Son, Jesus Christ shed His precious blood on the cross at Calvary and died for my sins, and I am now willing to turn from my sin.

You said in Your Holy Word, Romans 10:9 that if we confess the Lord our God and believe in our hearts that God raised Jesus from the dead, we shall be saved.

Right now I confess Jesus as my Lord and Savior. With my heart, I believe that God raised Jesus from the dead. This very moment I accept Jesus Christ as my own personal Savior and according to His Word, right now I am saved.

Thank you Jesus for your unlimited grace which has saved me from my sins. I am born again, saved, delivered and healed. Therefore Lord Jesus transform my life so that I may bring glory and honor to you alone and not to myself.

Thank you Jesus for dying for me and giving me eternal life.

In Jesus' name I pray, Amen.

The moment you do this, God promises you are not condemned but have everlasting life and that you will never perish in Hell. "Most assuredly, I say to you, he who hears My word and believes in Him who sent Me has everlasting life, and shall not come into judgment, but has passed from death into life." John 5:24 New King James Version (NKJV)



So what's the Next Step, towards
Learning about God's Words and Personally Renewing your Relationship with God, right now, through Jesus Christ?
Find a Good Church that teaches Scripture from the Bible, Start Reading Your Bible, Now & Get to Know Your Heavenly Father, Jesus!


1) Start Reading your Bible on a Daily Basis, so you can learn more about Your Heavenly Father Jesus. He wants YOU to know Everything about Him so that YOU and Your Heavenly Father can have a lasting Relationship.

2) Click Here, and go to Bible Gateway and choose your Bible Reading Plan.
This is FREE! You can also choose different variations of the Bible if you wish, so you can find the one that is easy for YOU, to read and understand.

3) Talk with GOD through Prayer! Communicating with God, is a lot easier than you may think. Praying and Reading your Bible on a Daily Basis is how you can Communicate with God and it is how God Communicates with You.
Click Here, to learn more about how to use Prayer as a way of Communicating and Building Your Relationship with God.

4) Click Here, to Learn how you can be a Part of A Spiritual Family!

5) Click Here, to start reading The Gospel of John!
In the beginning was the Word, and the Word was with God, and the Word was God.



Jesus Is The Champion!

Highly Recommended to Watch in Full-Screen Mode

This is Awesome!
The Grave is EMPTY - HE Is Risen! Today could be a Glorious Day!

The video below

sums up Our Lord's Life

and what

He did for Us (you & me),

in 4.54 short minutes.

Turn "ON" Your Computers Speakers

and

Watch this Wonderful Music Video by

Christian Rock GroupCasting Crowns

called

Glorious Day!

Lyrics are Included!

Watch these Inspirational Music Videos by

Christian Rock GroupsThird Day

and

NewsBoys!

Lyrics are Included!




Third Day - Trust in Jesus - with Lyrics!



| | |
| --- | --- |
| Third Day - Children of God - with Lyrics! | NewsBoys - We Believe - with Lyrics! |

| | |
| --- | --- |
| Third Day - Soul on Fire - with Lyrics! | NewsBoys - GOD's Not Dead - with Lyrics! |

| | |
| --- | --- |
| Third Day - Born Again - with Lyrics! | NewsBoys - He Reigns - with Lyrics! |

| | |
| --- | --- |
| Third Day - Sound of Your Voice - Lyrics! | NewsBoys - Jesus Freak - with Lyrics! |

| | |
| --- | --- |
| Third Day - He Is Alive - with Lyrics! | NewsBoys - Amazing Love - with Lyrics! |

| | |
| --- | --- |
| Third Day - I Need A Miracle - with Lyrics! | NewsBoys - Miracles - with Lyrics! |